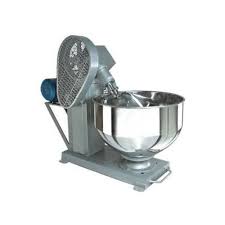 A wet grinder is basically food preparatory equipment that is used mostly to prepare Indian food, though it is a convenient appliance nowadays for everybody across the world. It is used in grinding food grains so that it becomes a batter consistency that can be easily used. Wet grinding is the main form of food preparation in Indian kitchens or even Asian kitchens. That is why it is mostly used in India.
Since today many Indians have migrated to foreign countries, and the wet grinder is being exported by manufacturers to make work easier for them there.
Which Kitchens Use The Wet Grinder Predominantly?
As has already been said that wet grinders are predominantly used in the kitchens of India, it is an equipment that is mostly required by the kitchens of South India. It is used for making the batter of their various food items like dosa, idly, vada, appam and paniyaram.
How Does The Wet Grinder Function?
There is a metal drum inside the wet grinder. And in that metal drum, there are granite stones which rotate inside the metal drum. This rotation is done with the help of an electric motor. As soon as the motor starts rotating the grains in the metal drum start getting crushed in between the stone and the drum. It is then made into a batter.
Advantages Of Wet Grinders
The wet grinder has some advantages over its counterparts the electric mixers or blenders. Less heat is caused as compared to blenders or electric mixers. Mixers only have the ability to cut the grains into smaller pieces and thus the consistency of the batter changes.
But if the grains are crushed in a wet grinder then they turn into a batter of a different consistency which is just perfectly right for the purpose. You will see that the stones are losing their sharpness because they were designed just for that purpose. Another benefit of wet grinders is that they can grind in large quantities which sometimes is a requirement of many kitchens.
Types Of Wet Grinders
Wet grinders are distinguished on the basis of their purpose and their usage. They can be classified as:
• Old stone wet grinders
• Tabletop wet grinders
• Tilting tabletop wet grinders
• Commercial wet grinders
The Accessories That Come With The Wet Grinder
There are many Wet Grinder Accessories that you get with the wet grinders. These accessories have made life relatively easier for everyone who uses them Since wet grinders were designed and first built in Coimbatore in South India for the preparation of South Indian food, it is understood that you will require to scrape a lot of coconuts that are part of the food of South India.
Thus with wet grinders, you will get various accessories like a coconut scraper and atta or dough kneader. You will get the best accessories from Wet Grinder Accessories Suppliers all over India.
Apart from Coimbatore in Tamil Nadu today there are many manufacturers that are placed strategically all over the country who can supply you with the best Wet Grinder Accessories. So if you have any doubts or enquiries you can get in touch with them over the phone or just by sending them a mail.